1. Scope of application
TL-63A series decouplers are installed in series in low-voltage power supply systems with rated voltages of 500V and below. They are used to increase wire inductance, make up for insufficient wire length, and coordinate the coordination problems between surge protectors of different specifications. Typical applications are occasions where the B and C surge protectors are installed in a distribution box. When the line length between the voltage switch-type lightning arrester and the voltage-limiting lightning arrester is less than 10m, and the line length between the voltage-limiting lightning arrester is less than 5m, a retrofit should be installed between the two levels of lightning arresters. Coupler. Since the decoupler is connected in series in the line, the corresponding decoupler should be selected according to the load current of the line.
(Selected according to IEC61643-1 and GB50343 standards)
Two. Main features
The excellent inductance characteristics of the decoupler for the instantaneous high-energy lightning current ensure the reliable operation of the surge protector when the lightning comes. If several surge protectors are installed in the power grid at the same time, they will affect each other. This means that energy coordination must be achieved between the protectors connected in parallel. The effect of coordination is: when the surge overvoltage comes, the surge protector (Class B) will respond reliably and take away the high-energy current to protect other surge protectors (Class C or Class D).
Three, electrical principle and installation diagram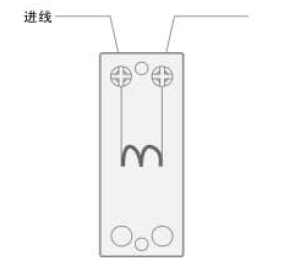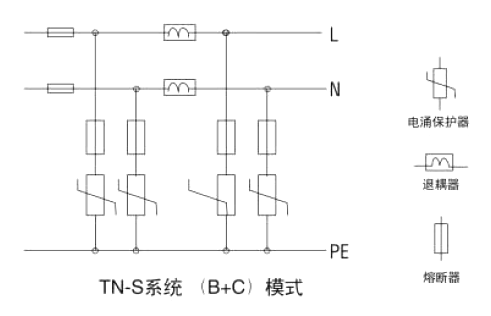 Four. Precautions for installation and use

● Please install with the power supply disconnected to avoid accidents.
● The decoupler should be installed on the 35mm standard electrical track.
● The decoupler does not need special maintenance. It is only necessary to check whether its connection is loose and whether it is working normally. If there is any abnormality, it should be replaced immediately.